REGISTER FOR THE JUNOR COMPETITION PLAYER POOL
Most of our players join this way and ask us to enter them into a team. Find the right age division and follow the online registration and payment process in MySideline. Have your Active Kids Voucher and/or Credit Card ready. If you would like to join with friends you can request to be placed in the same team as them via the form.
REGISTER A TEAM INTO THE JUNIOR COMPETITION
Do you have a group of players ready and want to create a team? Find the right age division and register your Team Name and Team Manager details here. You can the start inviting others to join. No payment is required during this process, as players will pay individually when they register themselves into your team.
OUR PLATINUM CLUB SPONSORS
On behalf of our players and their families, Canterbury Touch Association would like to thank Steggles for their generous support.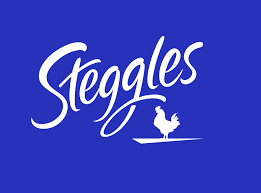 Our junior competition begins in.........